Back to stories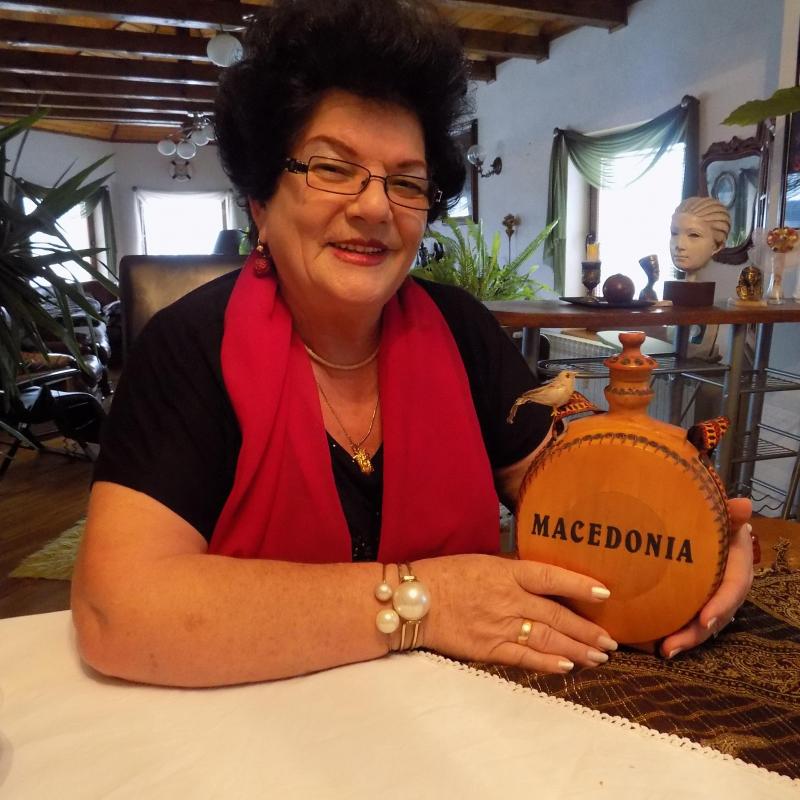 Origin:
Makedonija, Prilep
Current Home:
Hrvatska, Kutjevo
Story told by::
Udruga Breza
Ilinka was born in 1949 in Mazuhuchishte village of Macedonia.At 19 years of age she left the school and moved from Macedonia to then a small, underdeveloped town of Kutjevo in Croatia. The reason for relocation is love for which she left her family, her parents and four brothers in Macedonia.
When she came to Kutjevo, it was unusual for her to see this strange place without electricity and telephones, without asphalt. But thanks to the locals who took her as their own, she developed great love for the city. Today she is owner of bakery, a tradition respected by her family: two sons and daughters. And although she traveled throughout her life in 40 states and countries, her daughter in law was a diplomat, none of those places she loved as Croatia and her native Macedonia.
The item called the ticket was purchased at a market in Prilep, a town not far from her hometown in Macedonia.
It is an item that the bridegroom keeps for the wedding. The habit was that the godparents stuffed such items with brandy and wine and go from house to house to invite guests to the wedding. Hence the name of the ticket. She is fond of it because it reminds her place of birth and homeland. Unfortunately, today it is no longer used, but memories remain.
Ilinka would not change her new homeland for anything in the world. And with laugh she answers: "I am surprised by anyone who says goodbye to Croatia. Oh, let everyone go, but Ilinka Grozdanovski will stay in Kutjevo until St. Peter calls her!"